The latest inflation reports made newspapers say "The crisis has brought inflation to almost the best rate for the Romanian economy", and analysts note that "The annual consumer price dynamics slowed down from 2.14% in November to 2.06% in December, the lowest since September 2017". Indeed, the crisis, due to rock-bottom consumer spending, has taken the pressure off prices. But it has also had a perverse effect which has mostly gone unnoticed so far.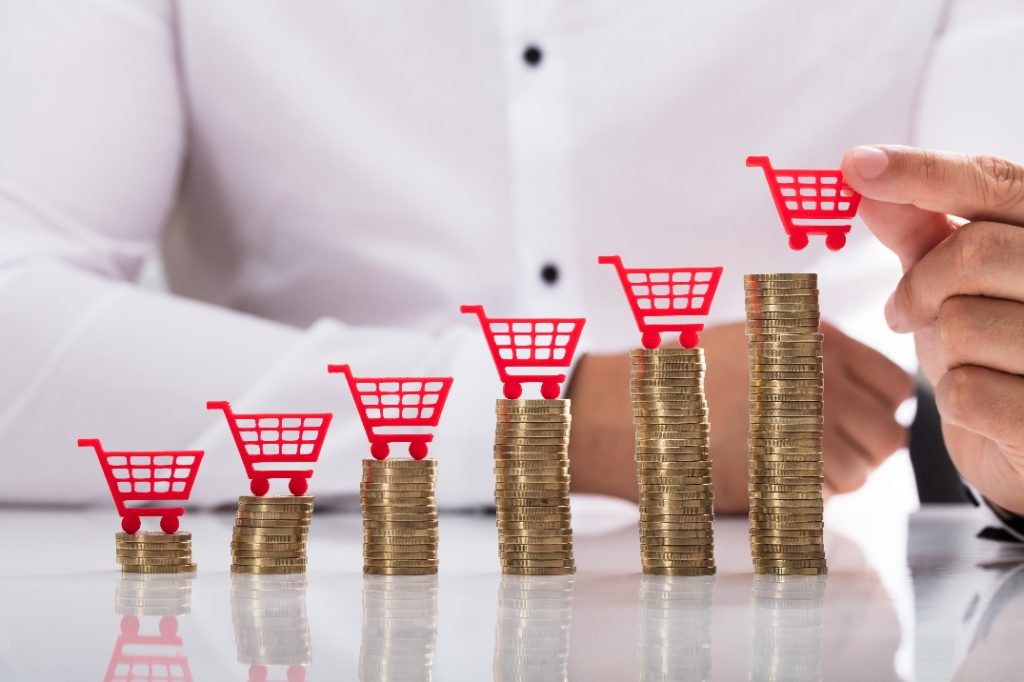 The basket of goods used to calculate the consumer price index, an indicator of inflation, is almost two-years old. In other words, the 2020 inflation rate was calculated based on a basket of goods which reflected the 2018 domestic consumption patterns. A crucial detail, isn't it, as their spending preferences have substantially changed over the 2020 pandemic.
The massive increase in personal hygiene and communication services spending and plummeting spending on tourism, recreation or transport are still fresh in our mind. The actual weight of rents has also fallen as some tenants went back to their home towns to work from home.
To put it differently, the approach that was meant to mostly maintain the same goods in the basket year after year, has yielded a distorted picture of domestic consumption habits for 2020. What was the share of face coverings in 2018? They were most likely not even included in the basket … And this is not only Romania's case.
A survey published in a European Central Bank newsletter also pointing out the distortions in inflation tracking across the euro area, assessed the impact that pandemic-induced behavior changes have had on the actual basket of goods. The graph below shows the expected changes in the basket structure over the pandemic in the euro area.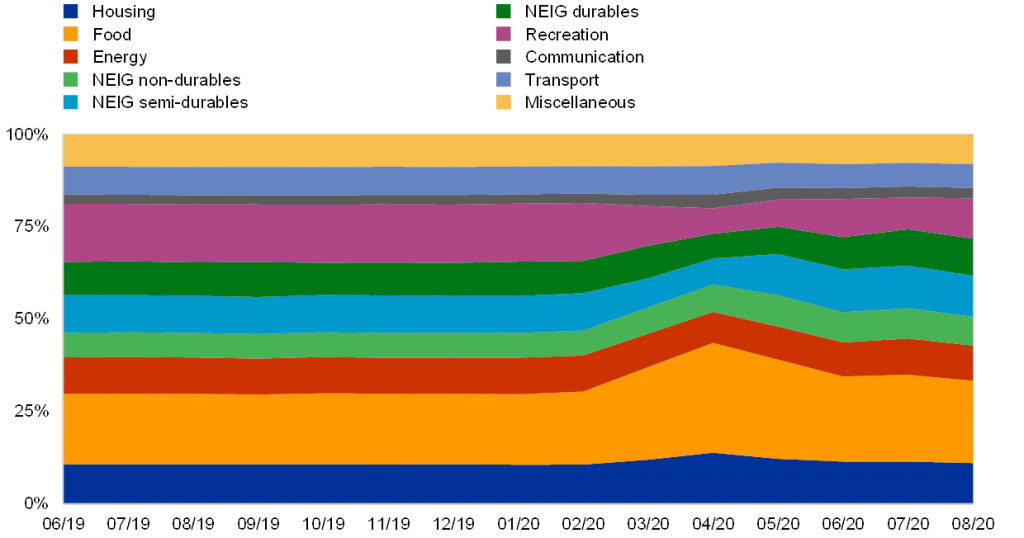 Measuring inflation has not been distorted only by the CPI basket's lack of representation, but by the prices themselves. On the one hand, the prices for the most in-demand goods have gone up as at some point supply was overwhelmed by demand. At the same time, measuring prices was difficult due to the lockdown most cities were under. The shutdown of many shopping centers provided limited opportunities to collect prices.
How much higher was the inflation rate? Probably not by much, by first decimals probably, as the ECB survey suggests.
And the distorting methodology will continue to produce inaccurate numbers. As inflation over the coming years will be reported based on an unrepresentative CPI basket: the 2020 basket.
Have a nice weekend!