This is the second part of my talk with retired lieutenant general Alexandru Grumaz.
RC: Given the competition for army digitization, what should Romania`s endowment strategy look like?
AG: We should have a very clear understanding of what our specific needs are based first and foremost on the national interest, military doctrine and the assessment of the security environment in the eastern and Black Sea flank. The Army Endowment Program 2017 – 2026 approved by the Supreme Defense Council (CSAT), puts forward eight endowment programs to be completed with multiannual funds totaling EUR9.8 Bn, and with the involvement of the national defense industry. All necessary military equipment purchases will be based on this Program. Importantly, the Army Staff will set out the operating requirements for each piece of equipment.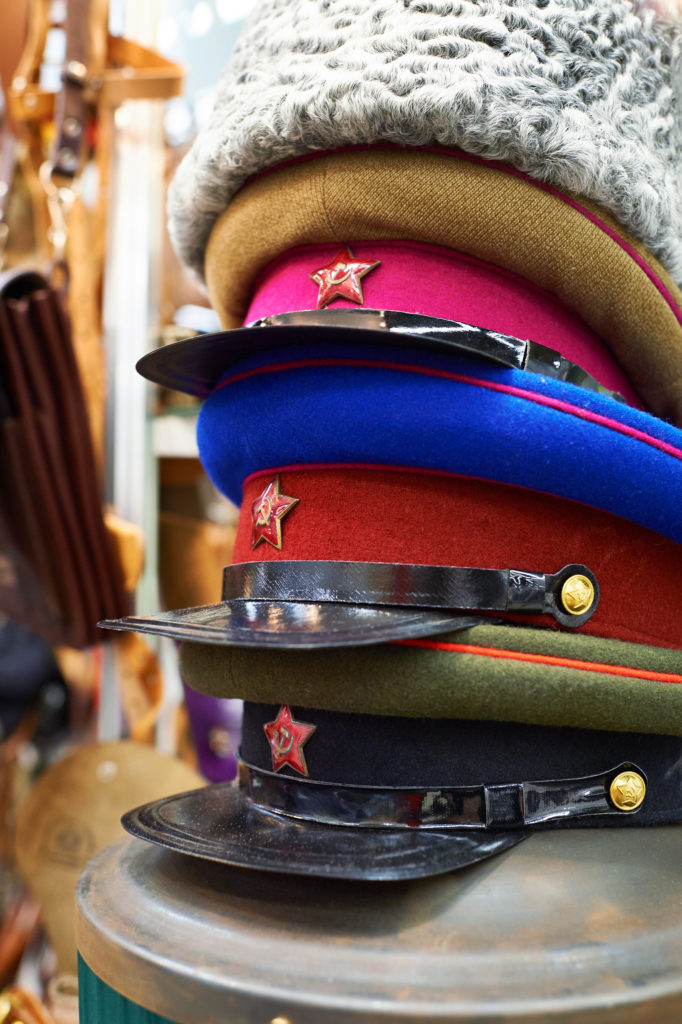 The C4ISR system, known here as C4ISTAR, that sets the conditions for timely military decision-making remains the key element to all weapons systems. This is a command and control center – the technical "brains", of the army during a military operation. C4 stands for "the four Cs" – command, control, communications and computers. ISTAR brings further capabilities: Intelligence, Surveillance, Target Acquisition and Reconnaissance. All new material to equip the army, whether corvettes, or upgraded frigates, new F-16 fighter squadrons, the Patriot system, SHORAD, VSHORAD systems – all these systems must be integrated into a single communication, command and control flow. Command and control, in modern warfare in particular, are vital. The Air Force needs equipping, fighter helicopters, ground force equipment, a new tank type and new infantry fighting vehicles, to mention just a few, our naval force in the Back Sea needs to be equipped. Our contribution in the Black Sea is virtually non-existent. We deployed some unarmed frigates, Soviet-era coastal artillery and Soviet-built corvettes. We lack the equipment to secure this area.
Why is Dobrogea so important? It is the route along which an attack, a strategic operation may take with no natural obstacles to stop it other than the Danube River, deep into Central Europe. We no longer have a shipyard to perform maintenance of naval ships. The Mangalia shipyard is bankrupt. The Navy needs 3 to 4 submarines that could be built in partnership, for example, with Germany, as Greece or South Korea did. The Dolphin, the only Romanian submarine has become a kind of a museum and is now used as a training ship. We need a naval arsenal, just as we had in the interwar period in Galati, to repair naval ships deployed on the Danube and elsewhere. Let`s not forget, as Kogalniceanu said, that the Danube is the river that makes us strong in Europe.
RC: Why the local sense that all acquisition programs are done in slow motion? Is it a fair statement?
AG: Quite fair.
RC: What is behind it?
AG: Behind it lies the fact that there is no political will to select a manufacturer, the acquisition procedures are not observed, the undersized defense industry lacking cutting-edge technological support is unable to keep up and last, but not least, the corrupt practices among policy-makers.
RC: Don`t you find that we are always trying to have our cake and eat it too? We are either on the Americans` side, or the Europeans` so as not to get anyone upset.
AG: You are right, this is what we are doing. It`s just there is no political will. I have to buy what I need here locally, in Romania. I shouldn`t be looking at who makes it. Let`s say I need tanks. The Americans gave me in 1996, 1997 Abrams A1 tanks stored in the dessert after they had been used in the Gulf War. We just had to go out and retrieve them, load them on a ship free of charge. We did not go to pick them up because we were also making tanks and were too proud to do it. But our tank was not as good as the American one…
The Americans have one type of tanks and two types of frigates. There are 16 to 17 tank types in Europe, 18 frigate types and the list of military equipment differences between Europe and the US could go on. In a crisis situation, the high variety of equipment requires impressive and almost impossible logistics. This is why the Americans started to forward deploy armament (tanks, self-propelled artillery, armored personnel carriers, etc.) in storage facilities on the eastern flank.
I need to buy equipment with the lowest life cycle costs without sacrificing performance. Some equipment may be more expensive to purchase but easier to maintain throughout its lifetime. I don`t need a defense industry employing 100,000 people. I only need 30 to 50 thousand people producing high-performance equipment, but I also need a horizontally developed industry to make the subassemblies.
But we turned weapons manufacturing facilities into apartment buildings and restaurants (see Turbomecanica [an aircraft turbofan manufacturer] converted into a Greek restaurant). This is why Romania needs offsets to set up manufacturers using cutting-edge technology. It`s much more complicated than what you hear from politicians who modernize the defense industry…with words!
We don`t even produce gunpowder. Why? The powders factory in Fagaras, although it has the environmental permit, cannot manufacture powders. It can only produce some explosives because the unit producing nitrocellulose, a key component alongside nitroglycerin, was dismantled to sell the stainless steel pipe lines to pay outstanding debts to the City Hall of Fagaras. The equipment were in need of capital repairs and a water treatment facility. These were utility-related issues. The entire strategy of the top management and central government was to have the plant go under. Why? I don`t have an answer. We now buy 150 tons of powder from Serbia. Serbia makes it using Russian ingredients and they can stop deliveries any time.
Another problem: we don`t have self-propelled artillery. In an assessment conducted in the 2000s, the Americans warned us that it`s not possible to only have artillery moved around by tractors, horses or I don`t know what else. And the bad news is that there is no ongoing project to address this.
RC: What you say leads me to the question: Where does the 2% of GDP spent on defense go if there are no acquisitions?
AG: On nothing. There is no money spent if nothing is acquired. Just think about it, it`s been 15 years since we joined NATO and 70 percent of our military equipment dates back to the Soviet era. That`s not acceptable.
Thank God that the US is modernizing the air bases in Campia Turzii and Kogalniceanu spending US$40 and 20 million, respectively. The Campia Turzii air base will accommodate fifth-generation fighter aircrafts. The big problem in Eastern Europe is that it has military air bases built only for third-generation fighter jets. Campia Turzii will be one of the most important military air bases on the eastern flank, together with Poland.
RC: If I were to sum up what you have said so far: we have the money, but do not buy military equipment, and foreigners are the only ones to invest in Romania`s military infrastructure.
AG: That`s right for the most part. There are also privately-owned Romanian companies which continue to manufacture components for the defense industry. And we still owe some large businesses, such as IAR [mainly helicopter manufacturer] or Aerostar Bacau [an aviation company] that can produce or provide maintenance to modern standards. Having said that, in Campia Turzii the US is rebuilding even the access roads to the base which belong to the town council.
RC: How many years separate Romania from a properly equipped military?
AG: Ten, twenty years. If we start building corvettes this year, it would take three years for the first to be ready with the next to follow over other seven years. And by then they wouldn`t even be the latest generation corvettes.
RC: So in these ten, twenty years we will continue to rely on others for our security.
AG: Exactly. And we should note that there is more to the North Atlantic Treaty than article 5 on collective defense. There is also article 3 which provides that a state needs to ensure its own defense before the arrival of allied forces.
The truth is that Romania has still a very long way to go as far as endowment programs are concerned. I do not believe that we will be technically compliant very soon, despite the tenders which are either never completed, or whose results are endlessly challenged. Government acquisition procedures are heavy and hectic. Challenges are a way to block an acquisition because of resolution procedures.
RC: Since you were talking at some point about the centers of influence in Romania… someone could ask: isn`t this never-ending procrastination in relation to endowment programs deliberate?
AG: It is a possibility. I am not saying that acquisitions are made on the grounds of equipment performance alone. Many times governments buy military equipment to show political support or to get geopolitical advantages that serve their national interests. The French Minister of Defense, Ms. Florence Parly, declared that the North Atlantic Treaty contains article 5, not F-35, referring to US fighter jets purchases. So this is the prevailing sentiment in Europe, that there is pressure towards purchasing equipment from the US.
Personally, I believe that any state wishing to have a high-performance army, should buy high-performance equipment, and the F-35 is a fifth-generation high-performance fighter jet. If I`m in the market for fighter aircrafts, then I would buy F-35 jets because the one being currently produced is US$8 mln. more expensive than a fourth-generation F-16 Block 74, i.e. US$88 mln. If I wanted anti-ship missiles, then I would buy the French-built Exocet, an extremely good missile. I believe that a well-balanced government policy guided by military needs can have you shop on various markets, both the European and the US market. The difference between these two is that the US has already deployed its equipment in recent wars which creates some sense of confidence when used.
At the end of the day, it`s all about the offsets in the purchase agreement. Poland is a telling example: they bought 48 new F-16 fighter planes from the US. For the US$3.5 Bn that Warsaw paid, the technology transfer was 160%. There were more than 160 direct investments into the Polish industry. The US government had nothing to do with it, but Lockheed Martin which was responsible for the offsets. So it can be done.
RC: In conclusion…
AG: There are two strongholds on the eastern flank: Romania and Poland. There is a new axis that you probably have not heard of yet: Bucharest-Warsaw-Washington. It is a new axis where the two countries defend Europe alongside the US. The lesson learnt after WWI, namely the Intermarium geopolitical concept developed by General Pilsudski grew into the Three Seas Initiative. A barrier against Russia`s continuous aggression in the East. We are now in Rumsfeld`s, the former US Secretary of Defense, New Europe. This is a radical shift in geopolitical thinking on the eastern flank. Romania lies geographically right next to a hotspot: Ukraine.
If you look at the three-party talks in Jerusalem between Russia, the US and Israel, Russia is no longer interested in Syria. Russia`s interests lie in Europe and having US restrictions lifted and, careful, having the missile defense systems destroyed in Romania and Poland. These are its priorities. Russia is still eager to restore its sphere of influence in Central and Eastern Europe.  The reality on the ground shows, however, that that is not negotiable for the US. Washington has little faith in Moscow`s fair play.
RC: Thank you.