In recent weeks, we have witnessed a large number of debates, unfortunately including people who can not be suspected of malice or deception, which referred to the cowardice of Romania and those who lead it. The labeling was a consequence of the fact that, while most countries in the region took care to constantly make public the amounts and actions supporting Ukraine, Romania behaved rather discreetly on this issue. Consequently, the existing public information made both the professional and amateur analysts to conclude on the main communication channels and in the social media that Romania's behaviour is driven by fear, cowardice, duplicity or, worst of all, because we have a leadership sold to Moscow.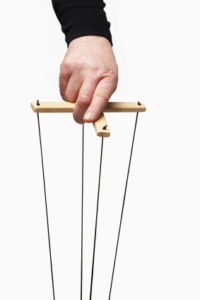 Things are not always what they seem, which is why I looked forward to the visit of the Ukrainian Foreign Minister to Bucharest. From my point of view, this was a moment of truth meant to give us an accurate mirror of Romania's possible involvement in supporting Ukraine. I say "accurate" because, during the war, top Ukrainian officials did not have the slightest reluctance to promptly and bluntly charge any country, regardless of its international significance, for the restraint or hypocrisy with which they supported Ukraine during this war. Germany, for example, has been a notable beneficiary of criticism and even Ukrainian sarcasm. And it was not alone …
In these conditions, considering the analyses of the numerous local "experts" of circumstance, Romania, the country, isn't it, with the thinnest military aid granted to Ukraine, should have been admonished by the Ukrainian officials. And yet, surprise! The statements of the Ukrainian Foreign Minister sounded like this (my translation from the Romanian press):
"War is the moment of truth, then you see someone's real face, and Romania has shown its true face, a friend's face. Not only did he speak, but he acted. We will never forget "
"Weapons, like money, prefer quietness and we do not comment on what we receive and where, unless there is an official announcement about it "
"What we do not accept hypocrisy. Fortunately it's not Romania 's case. Romania has been very honest, open minded, friendly and supportive since the beginning of the war "
" The policy adopted by Romania on February 24 was an intelligent one . For the rest, I leave it for your interpretation."
My interpretation is that everyone who ventured to attach the label "coward" to Romania had an extremely superficial approach to a very serious subject, without even trying to understand the context. And from my point of view, the context includes the Republic of Moldova. A context that none of the "vocal" countries have.
The extremely serious problem is that when in a geopolitical and military context like this you rush to put the label of "coward" to your own country and its leadership, you only become the "useful servant" of the aggressor. With or without intention.